About Dr. Worley
Linda L.M. Worley MD's career has been fueled by her determination to prevent and relieve suffering. She is known for creating innovative and impactful programs and is a sought-out mentor.
Education: B.S., biology at the University of Puget Sound; M.D., M.D. at the University of Oklahoma College of Medicine; Residency in Psychiatry at the University of Oklahoma.
Academic Rank: Professor of Psychiatry and Professor of Ob/Gyn (secondary appointment) at UAMS College of Medicine. Emeritus Adjunct Professor of Medicine at Vanderbilt serving in the Center for Professional Health.
Current Positions: Chief Wellness Officer of the UAMS College of Medicine. Physician's Executive Coach.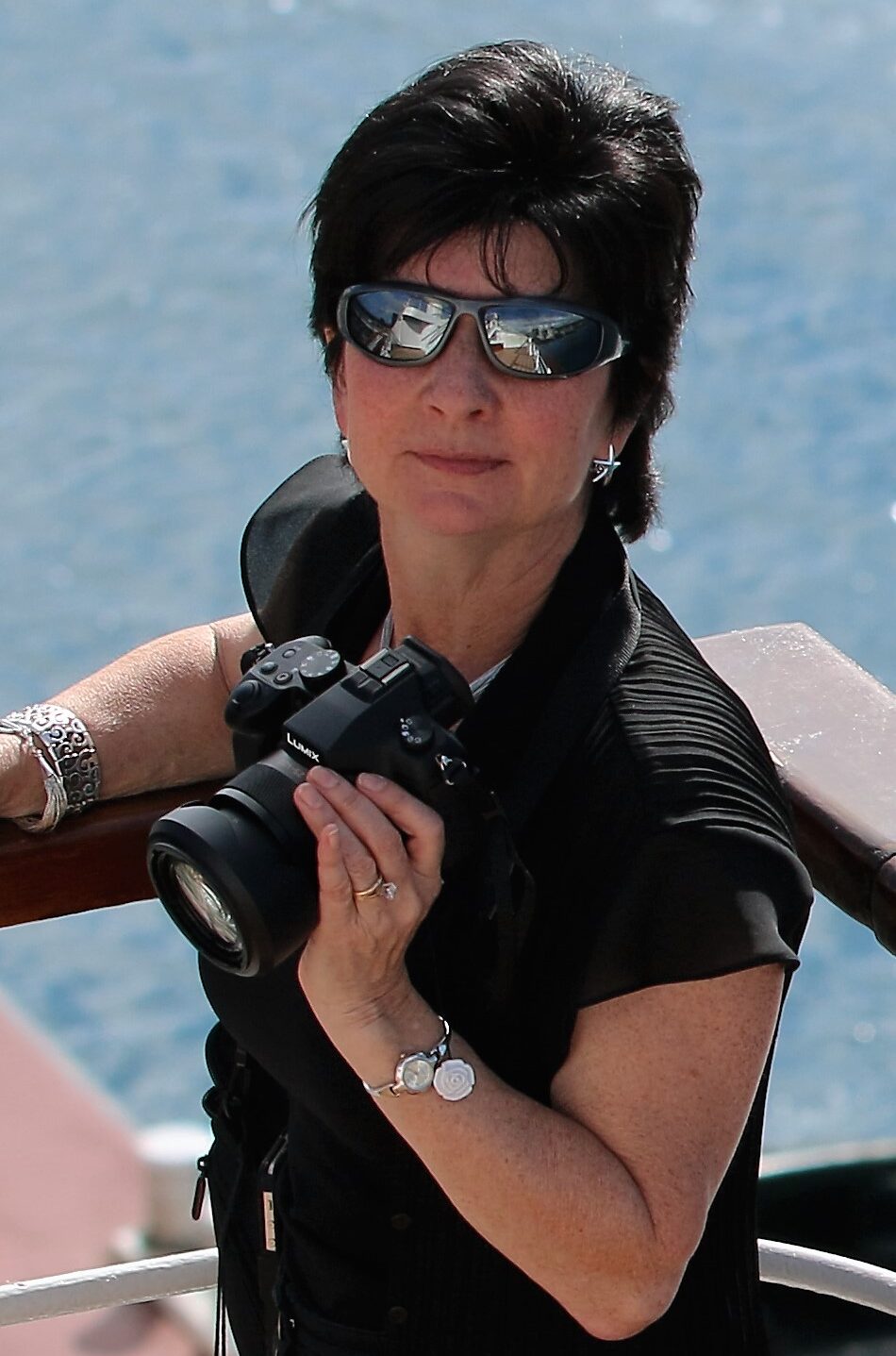 What inspired you to pursue the career you are in? In the fall of my senior year of high school, my 46-year-old father, an active, seemingly healthy high school teacher suffered a ventricular arrhythmia while on his graduation scuba dive. I learned how quickly life can change and developed a deep passion for understanding, recognizing and intervening in potentially preventable problems and decided to become a physician. Later, one of my medical school classmates ended her life by suicide. This tragedy influenced my work in professional health.
What was your dream job as a kid and why? Working at Lake Serene Pony Farm, first as a volunteer trail guide and all around farm helper and later teaching summer day camp. I loved witnessing the transformation of children's confidence as they interacted with their assigned ponies.
Of all the mentors in your professional career, who has been the most influential and why? Dr. Gordon Deckert, MD, opened my eyes to the power of nonverbal communication and the connection between the mind, body, and spirit. I never would have considered a career in psychiatry had my life not intersected with his.
What's the most important aspect of achieving a balance between your career and your family? Keep a sense of humor and marry well.
What has been the most fulfilling moment of your career so far? Being trusted in the most difficult moments of another person's life, then seeing them through to the other side.
What's your biggest passion and why? Witnessing others manifesting their highest potential!
Past Positions: Inaugural Medical Director of the UAMS Student Wellness Program and the UAMS Faculty Wellness Program. Assistant Medical Director of Youth Home. Medical Director of the UAMS General Hospital Psychiatry Service, Medical Director of Arkansas CARES (Center for Addiction, Research and Education). Founding Medical Director of the ANGELS (Antenatal and Neonatal Guidelines, Education and Learning System) Women's Mental Health Consultation Service and Arkansas Women's Mental Health Guidelines Author. Clinician in private practice. Professional Educator for State Volunteer Mutual Insurance Company. VISN 16 Chief Physician Consultant to the Chief Medical Officer of the South Central United States Veterans Hospital. VISN 16 Mental Health Lead. VHA Staff Psychiatrist in the Women's Primary Care Clinic in the Little Rock and Fayetteville, Arkansas Veterans Administration Hospitals. Regional Associate Dean of the UAMS Northwest College of Medicine in Fayetteville, Arkansas. Teaching faculty of the Distressed Physicians Course at Vanderbilt in the Center for Professional Health.
National Leadership Roles: President of the Association for Academic Psychiatry. President of the Academy of Consultation Liaison Psychiatry. and Scientific Program Chair of the 2018 American Psychiatric Association Annual Meeting.
Accolades: Dr. Worley received the APA Gold Award for leading a model treatment program for dually diagnosed pregnant and parenting women with their children (Arkansas CARES: Center for Addiction Research, Education and Services). She also received the UAMS Outstanding Women' Faculty Member Award for Excellence in Leadership, Mentoring, Scholarship and Professional Achievement and was honored with an Association for Academic Psychiatry Lifetime Achievement Award.
"I want to leave a legacy of tools that when utilized, will offer insights, relief from suffering and will empower others to embrace their greatest talents and to launch them in this world."
Accomplishments
NATIONAL LEADERSHIP: Dr. Worley Chaired the American Psychiatric Association Scientific Program Committee 2018 annual meeting held in New York City, May 5 – 9, for over 16,000 attendees. The theme for the annual meeting was "Building Wellbeing Through Innovation."

She is past President of the Association for Academic Psychiatry (AAP) (2005-'06) and Past President of the Academy of Psychosomatic Medicine (2013-'14) and received the Lifetime Achievement Award from theAAP in 2012.

Dr. Worley is an expert in healthcare provider wellbeing and served on the American Psychiatric Association Workgroup on Psychiatrist Wellbeing and Burnout. She was the APA representative of the Arnold P. Gold Foundation Charter on Physician Well-Being Collaborative for Healing and Renewal in Medicine (CHARM).

She and colleagues, Drs. Cynthia Stonnington MD, Michael Bostwick, MD and Jessica Mayer MD presented a poster "Shifting the Culture of Medicine to Foster Resilience Across the Lifespan: Practical Solutions" at the first annual American Conference on Physician Health sponsored by Stanford Medicine, The American Medical Association and the Mayo Clinic.

REGIONAL ACADEMIC LEADERSHIP: Dr. Worley began her career in a traditional academic clinician educator track. She rose to the rank of full Professor Psychiatry and Obstetrics and Gynecology (secondary appointment) with tenure at the University of Arkansas at the Medical Sciences in Little Rock, Arkansas. Dr. Worley built the UAMS College of Medicine Student Wellness program and expanded it campus wide to serve all the Colleges at the health science center. She authored the College of Medicine code of conduct and was instrumental in changing the Arkansas State Medical Board questions to protect the confidentiality of physicians seeking self care.

Dr. Worley launched a ballroom dancing interest group for the Little Rock UAMS medical center in an effort to implement healthy non-alcoholic focused 'de-stressing' activities!

Dr. Worley commutes to Nashville on a quarterly basis to teach the Vanderbilt Center for Professional Health Distressed Physicians' Course where she is an Adjunct Professor of Medicine.

NON-PROFIT PRIVATE SECTOR: Dr. Worley was an educational consultant and speaker for the non-profit, physicians' owned medical malpractice company (State Volunteer Mutual Insurance Company) 2009 – 2013 and led the creation of educational video vignettes teaching thousands of physicians and residents throughout the mid-south how to manage difficult patients and difficult colleagues.

VETERANS HEALTH ADMINISTRATION: In 2013, Dr. Worley relocated to Northwest Arkansas becoming the Mental Health Chief Physician Consultant for the South Central United States Veterans Administration and a staff psychiatrist in the Fayetteville, Arkansas Veterans Health Care System of the Ozarks. In October, 2016 she became the Physician Mental Health Chief Officer for VISN 16 overseeing mental health programming in 8 VA hospitals ranging from Houston to Biloxi along with their affiliated community based out patient clinics until February 2018.

ACADEMIC MEDICINE: In February, 2018, Dr. Worley was recruited to lead the Northwest University of Arkansas for Medical Sciences College of Medicine as the Regional Associate Dean. This is an exciting time to be growing an innovative medical school in the 5th most livable city in the United States! The future is bright in the Natural State



Honors and Awards
University of Puget Sound Top Pre-Medical Graduate Tacoma, Washington 1983
Alpha Omega Alpha Graduate Oklahoma University College of Medicine OKC, OK 1988
University of Arkansas for Medical Science Red Sash Award Received 10 red sash awards "from graduating medical students in recognition for significantly impacting their medical education." Little Rock, AR 1995-2006
Fellow in the Academy of Psychosomatic Medicine 1997 – present
UAMS College of Medicine Parent's Club Award "For demonstrating compassion, empathy, integrity, encouragement and character by modeling these characteristics of an ideal physician in interactions with UAMS Medical School students." Little Rock, AR 1998
Third Place Winner in the Dorfman Journal Paper Award Competition Awarded to the best papers published in Psychosomatics for "Constant Observation Practices in the General Hospital Setting: A National Survey." Academy of Psychosomatic Medicine 2001
American Psychiatric Association Gold Award $10,000 Gift to Arkansas CARES: Center for Addiction, Research, Education and Services "A nationally recognized model treatment program led by a psychiatrist for dually diagnosed pregnant women and mothers with their children." 2002
Distinguished Fellow, American Psychiatric Association 2003
UAMS Women's Faculty Development Caucus President's Award "With appreciation and gratitude for compassionate service to the women of UAMS. Recognizing optimistic leadership, respect for all and a joyous sense of responsibility for the Caucus mission, 'To inspire, encourage and enable women to realize their professional and personal goals.' Little Rock, AR 2003
UAMS Outstanding Woman Faculty Award UAMS Women's Faculty Development Caucus "For Excellence in Leadership, Mentoring, Scholarship and Professional Achievement. Little Rock, AR 2008
Robert F. Shannon MD Award "In recognition of outstanding contributions to psychiatric education in the state of Arkansas. Little Rock, AR 2008
Distinguished Life Fellow Association for Academic Psychiatry 2008 – present
Lifetime Achievement Award Association for Academic Psychiatry 2012