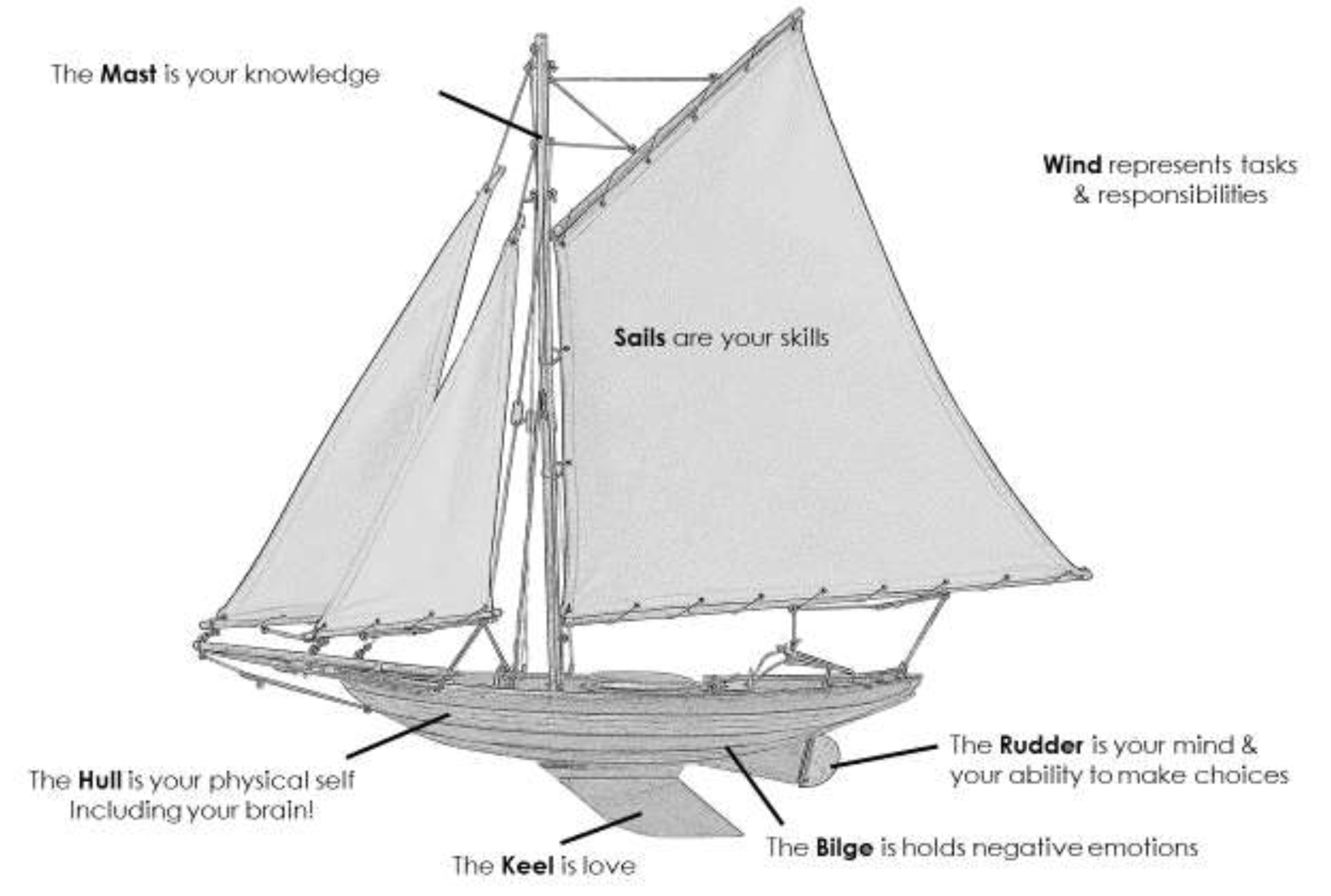 "A Smooth Sea Never Made a Skilled Sailer"
In the struggle to balance

her own life
as a mother, academic physician and spouse, Dr. Worley's Nautical Metaphor crystallized for her. The metaphor teaches immediate relief and solutions for being overwhelmed, stressed-out and out-of-balance. Dr. Worley has been teaching it, testing it and refining it for over two decades and has been affectionately called, "the sail boat lady" by graduating medical students.    
© 1994  Linda L.M. Worley MD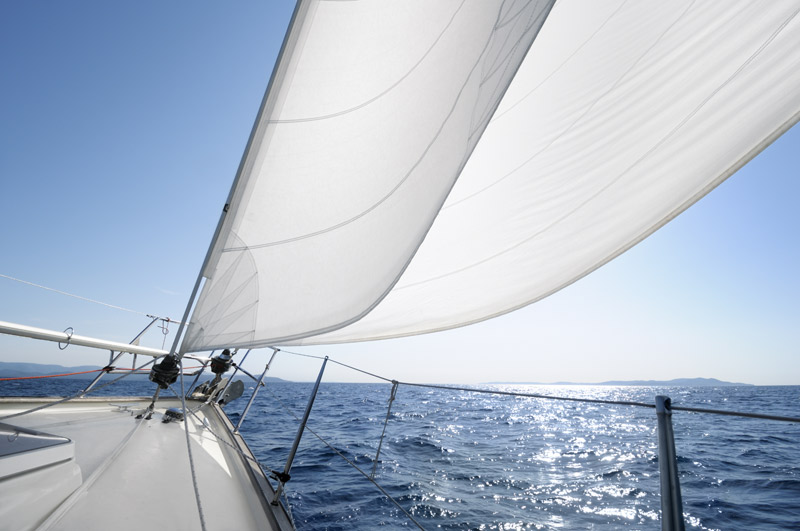 About Dr. Worley's Trainings:
Places
University of Arkansas for Medical Sciences, Little Rock, AR
U.C. Davis, Sacramento, CA
Tulane, New Orleans, LA
Harvard, Boston, MA
Vanderbilt, Nashville, TN
Brown, Providence, Rhode Island
Purdue University College of Veterinary Medicine, West Lafayette, IN
Cleveland Clinic, Cleveland, OH
Albany Medical College, Albany, NY
University of Arkansas, Fayetteville, AR
Oklahoma University, College of Medicine, Oklahoma City, OK
University of Massachusetts, Worcester, MA
Audiences
Youth Groups
College Students
Medical Students, their Families & their Significant Others
Physicians in Academics
Multiple Specialties of Physicians in Private Practice
Interdisciplinary Healthcare Professionals
Nurses
Hospital Administrators
Pharmacists
Veterinary Students
Public
Veterans
Life Purpose
Living the Life You've Always Dreamed of: A Metaphor for Getting There
Smooth Sailing Life: Tips for Staying On Course in Demanding Conditions
Thriving in the Midst of Stressful Seas
Creating a World Class Fleet of Academicians: Navigating the Challenges at Sea
Charting Your Life Course for College Students
Wellness for Professionals: Living the Life You've Always Dreamed of ~ A Metaphor for Getting There
Burnout
Burned Out and Overextended: Thriving Despite it All
Fueling Your Fire vs. Burning Out! Survival Tips in the Trenches
Steady as a Rock in Turbulent Times: Recognizing, Addressing and Overcoming Horizontal Hostility
Authentic Power: A Critical Ingredient for Success
Thriving Despite it All: Physician Stress Management
Practical Survival Tools for Dealing with Difficult Colleagues
Life Balance
Achieving that Elusive Balance: Searching for Solutions
Finding a Balance in Life: Achieving Your Optimal Career and Life Satisfaction
Physicians, Life Balance and Marital Fulfillment: An Oxymoron?
Balancing Our Personal & Professional Lives: The Secrets to Finding Inner Peace & Contentment or Is It Mission Impossible?
So You Want to Be a Doctor… and Live a Life of No Regrets
Achieving the Ultimate Success: A Spectacular Career and Life
Stress
Stress Management Do's & Don'ts for the Young Professional
Thriving Despite the Stress: Tips for Living a Life of No Regrets
Living Your Best Life: Managing Despite it All! Stress Reduction Tips!
So Stressed You Couldn't Relax if Your Life Depended on It
Thriving in Turbulent Times
Salvaging the Careers of Disruptive Docs: Mission Impossible?

Live a life of no regrets, filled with love and meaning. Thrive under stress, balance your life and honor your cherished values.